Introducing follow feature!
Your fans and audience now have the chance to follow you on Buy Me a Coffee and get email notifications for all your public posts without having to pay for anything.
You can also make use of the "follow" feature to build a fanbase on your Buy Me a Coffee page, by simply sharing content, without having to connect a payment method.
New and improved cover image
A cover image adds that extra flair to your page and gives you a chance to showcase your brand in the most subtle manner. You can directly upload your cover image or can even use Unsplash to find the perfect picture. 🖼
As always, you can update this image at any time, and play around with what you want to show.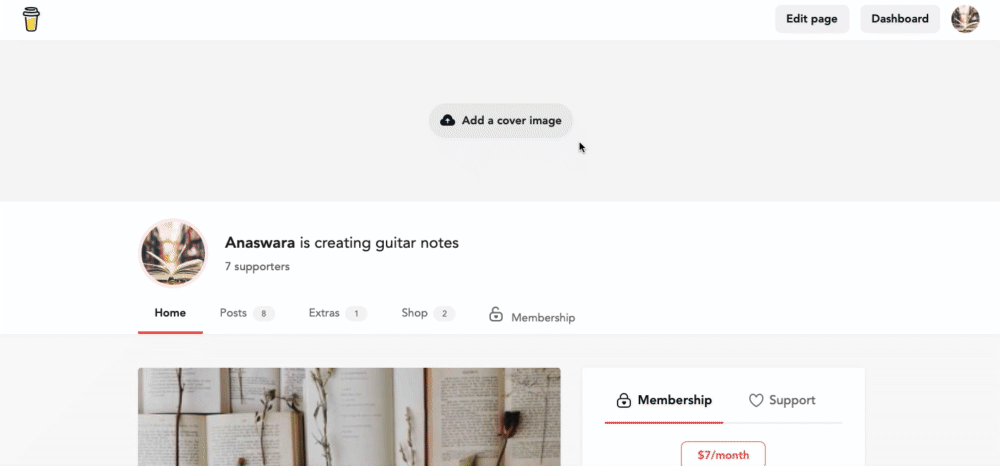 A revised publishing experience
We're making major upgrades to the way you make posts on Buy Me a Coffee, which includes a total design makeover, an SEO-optimized post slug, and most importantly, a beautiful "Buy Me a Coffee" button below every post.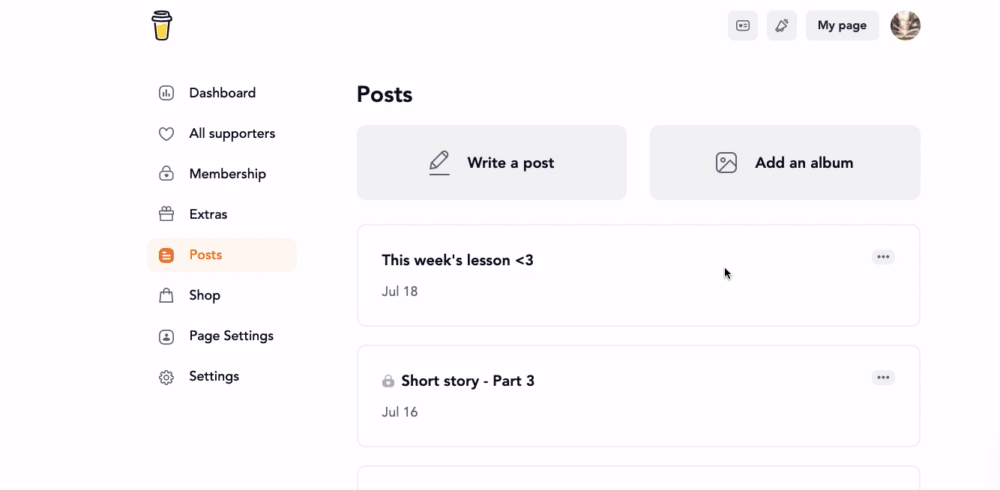 Categories are a great way to organize different types of posts to help readers easily navigate and search through your posts history.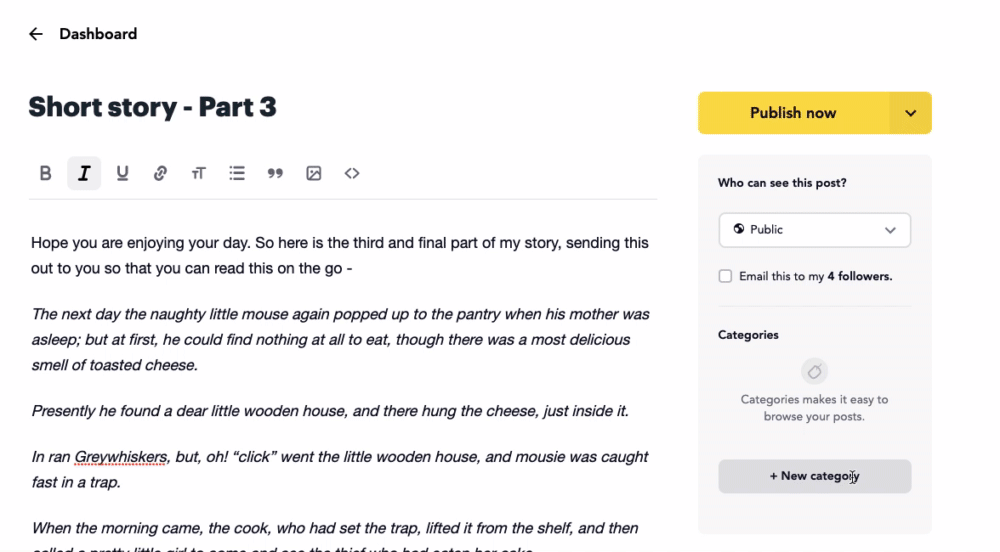 Extras are easily one of the best features on Buy Me a Coffee, we have made some tweaks to the way the extras are displayed on your page.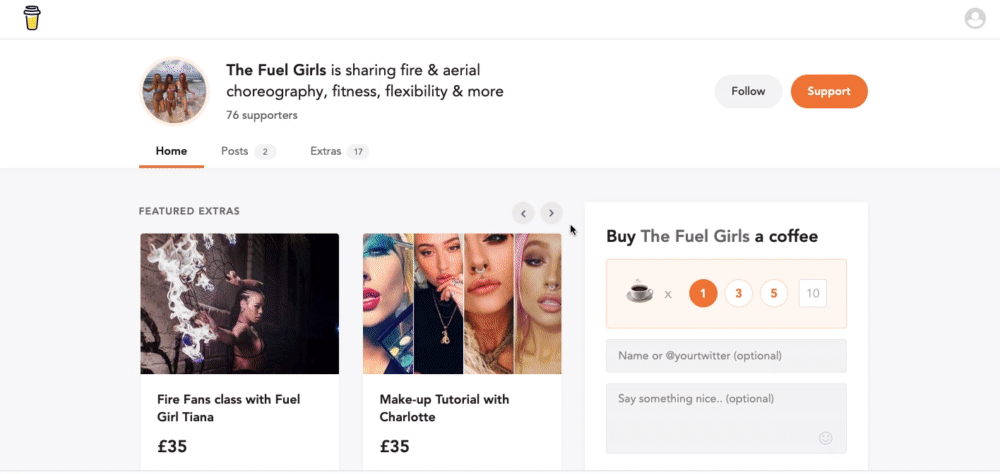 Button with supporter count!
Brand new social share images
We love how you always share thoughtful comments and generous support from your fans in your community. Which is why we have restyled our social share images to match your brand.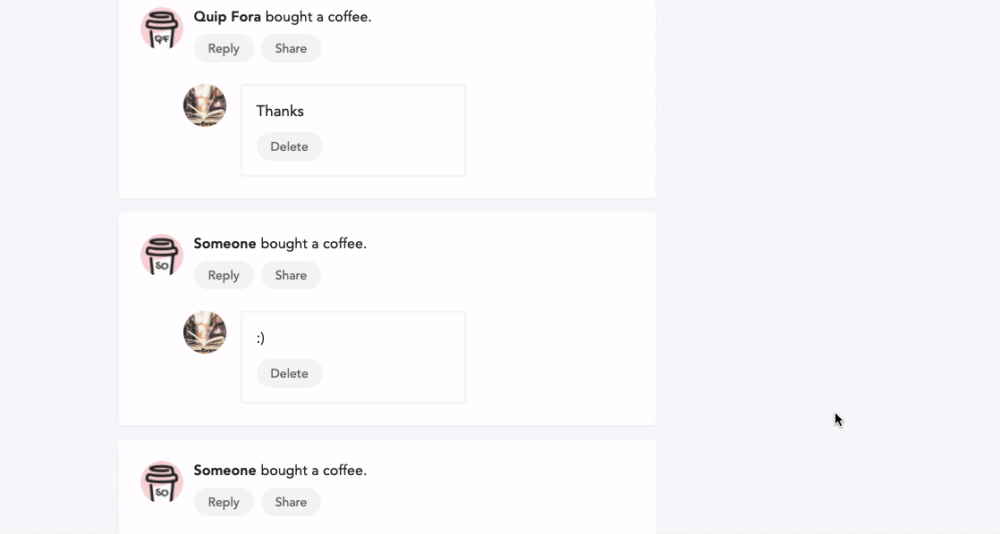 We keep a list of these small improvements to make your experience on Buy Me a Coffee increasingly better. Want to share your suggestions? Bring them
here
, we'd love to hear them.