Your Buy Me a Coffee dashboard just got a fresh new makeover bringing about an enhanced UX along with a number of added features.
Stay updated on the latest events on your page using the "Recent supporters" option. Here's you will have all recent transactions on your page from one-time support to extra claims.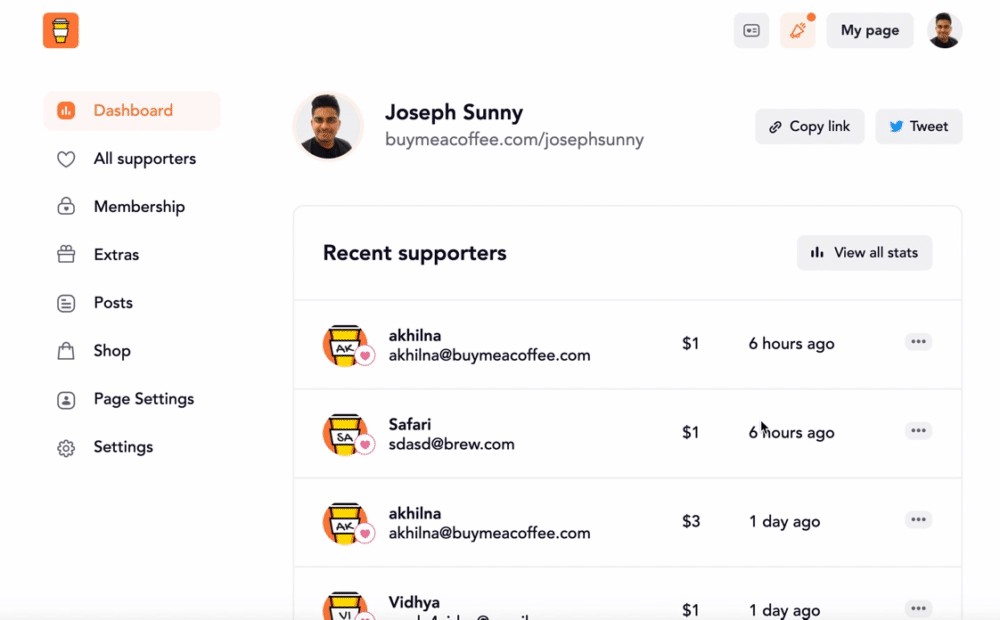 Once you've started accruing supports, you'll want to learn more about who your supporters are and where they came from to help you reach out in the right places.
We've designed our stats page to bring our creators the best insights into how well you're performing on Buy Me a Coffee and find out where you could improve.
To ensure that you're only receiving email updates that you want, Buy Me a Coffee allows you to choose which emails you receive from us in your Notification Settings.
Pin your supporter comments
Pin the best comment from your supporters on the top of your page to validate their support as well as to give potential supporters another reason to join your journey!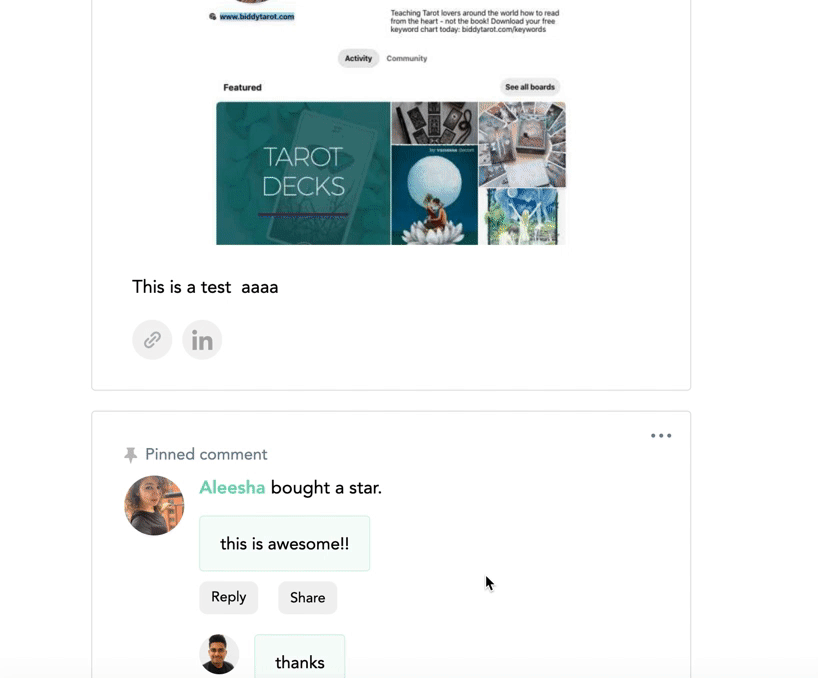 An updated creator navigation
The creator navigation was updated with the goal of making it easier for you to find and focus on what's important for your creative business. You'll see some minor adjustments to how features are grouped in your left-hand menu.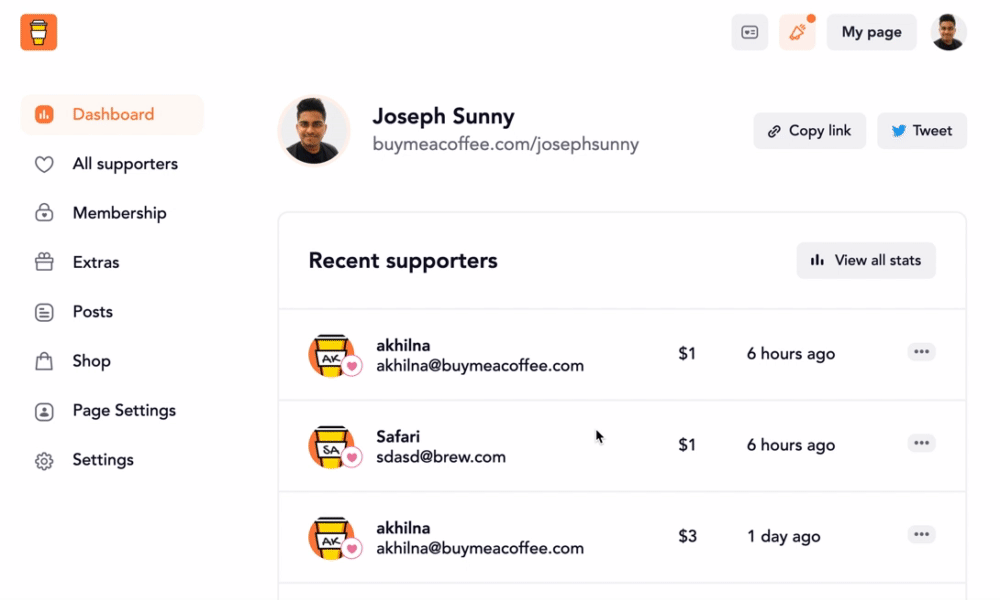 While this could feel like a whole new look, rest assured, we haven't made any drastic functionality changes. So sit back, enjoy the new dashboard, and let us know what you think about it, here:
Our New Dashboard for Creators is LIVE & it looks beautiful!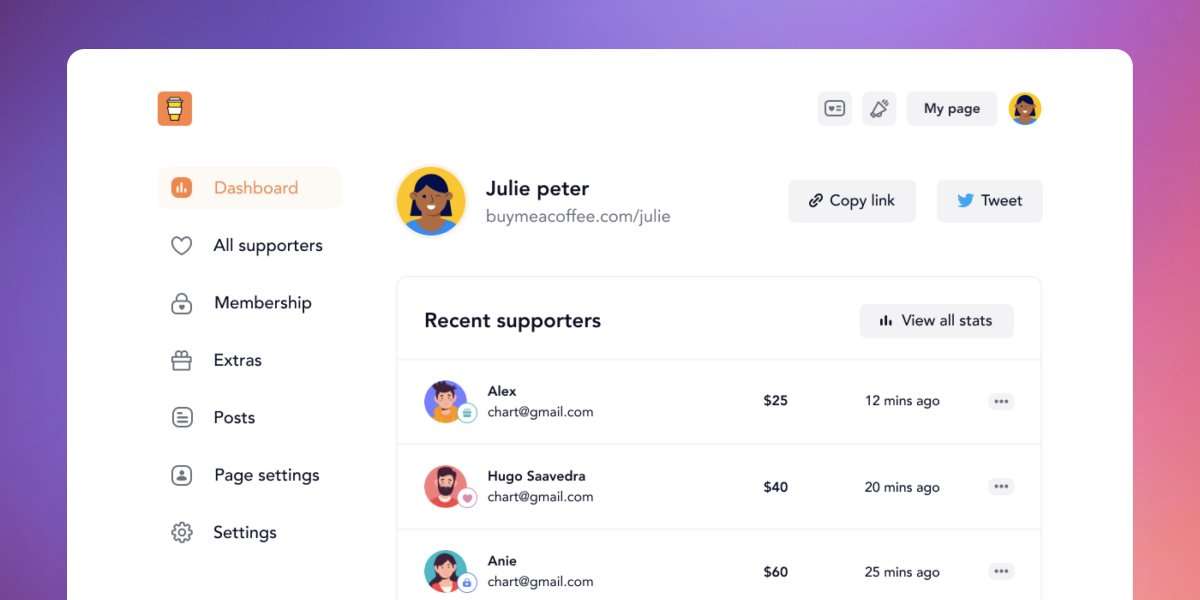 As always, if you come across something confusing, just hit us up!