You may have already noticed this while logging into your account that it looked a lot more fun and exciting and daring than before - Yes my friends, this is your brand new homepage!
An improved publishing experience. 📝
We saw an increased hike in the number of posts being published on Buy Me a Coffee and thought it was about time we gave our post editor some tweaks. So here it is, creating posts made simpler and a lot more fun -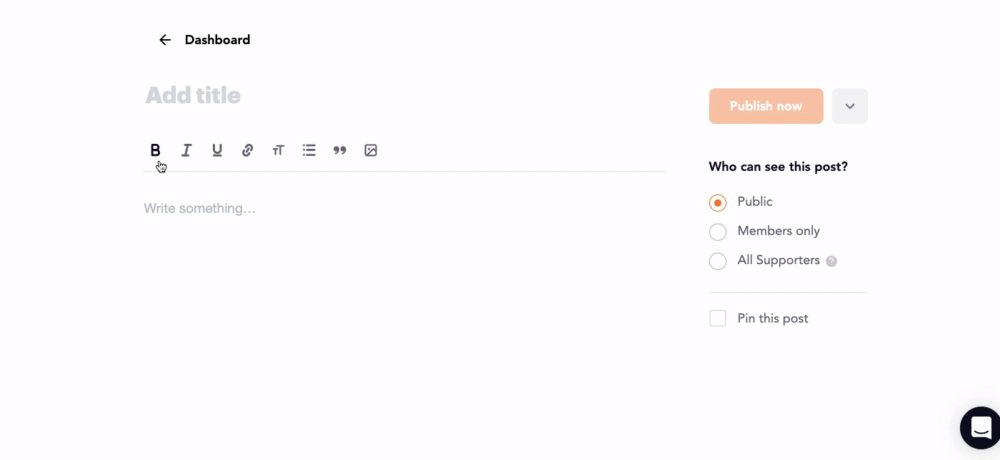 A whole new tab for extras. 🛍
Extras have been a hit since the day we launched it! Makes us happy to know our feature has been helping creators sell so many things, things that would have been harder to add to a Shopify list. So, we decided to add all extras to a special page, just for extras rather than them cluttering about on your home page.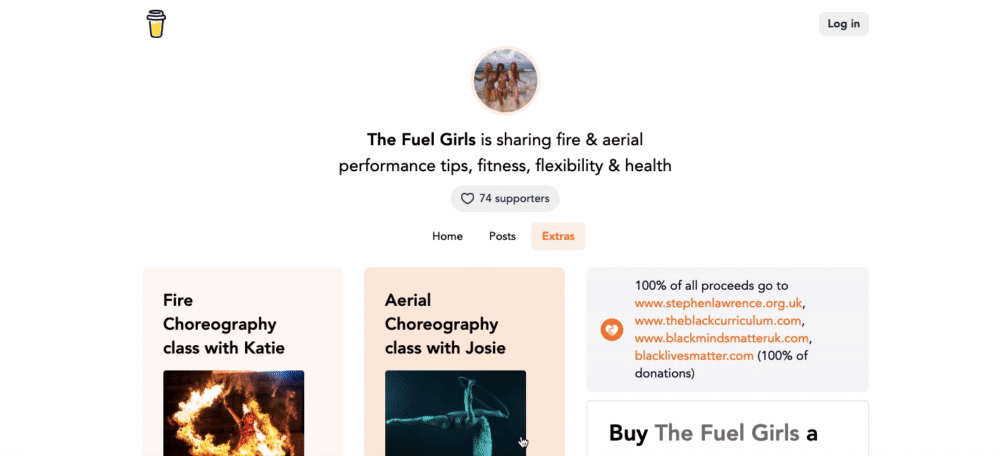 Oh, and one more thing, if you want your extra to be displayed on your home page, we have covered that as well.
Simply pin your extra to your home page, by clicking on the "pin this extra" option. You can pin as many extras as you prefer and also remove them anytime with the "Unpin" option -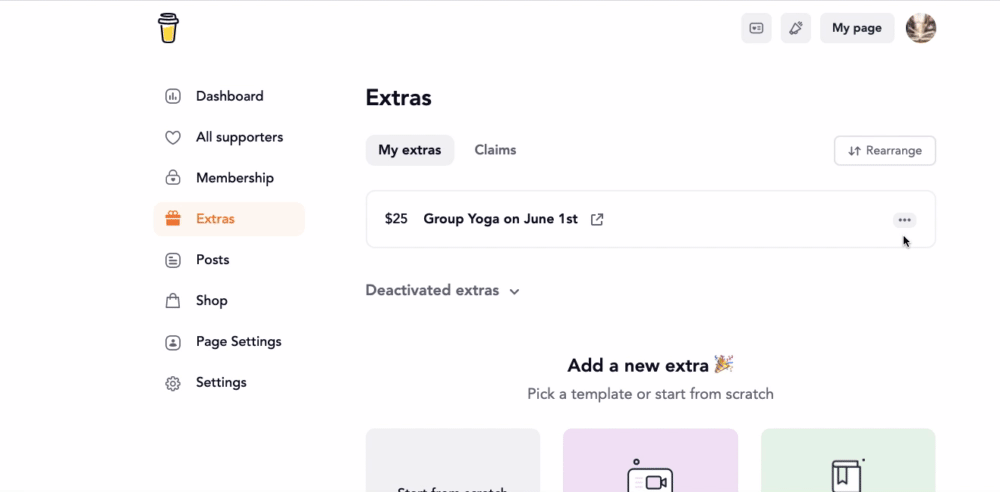 Membership cancellation log. ䷉
This has been of the most requested features, so we thought why not. The cancellation log can come very handy if you are offering membership perks such as discord access and want to remove members as and when they leave your membership community.
To get the list of canceled members, go to your "Memberships" tab in the "All supporters" list, click on the filter option, and select "Cancelled members". You can also get more details on the cancellation such as the date, the reason for cancellation, etc. by clicking on the specific membership.
Say goodbye to the boring old buttons. 🖌
Your Buy Me a Coffee button just got a design makeover and they be looking stunning now!
You also get to select between 9 different colors (😲 ), two fonts, and there just might be more to come. 😉